During these days, staying at home, we made a timetable because my family and I need to be organized.
I need time to study, play football, use technology, see movies, have a shower, play with my sister Victoria and help my parents with homemade.
So, the first step was to make a list with all the things I wanted to do and then my mother organized how to do them.
This is my timetable:
| | | | | |
| --- | --- | --- | --- | --- |
| MONDAY | TUESDAY | WEDNESDAY | THURSDAY | FRIDAY |
| clean my room | clean my room | clean my room | clean my room | clean my room |
| Homework | Homework | Homework | Homework | Homework |
| sweep the terrace | help mom cook | sweep the terrace | help mom cook | sweep the terrace |
| eat | eat | eat | eat | eat |
| technology time | technology time | technology time | technology time | technology time |
| read a book | read a book | read a book | read a book | read a book |
| free time | free time | free time |  free time | free time |
| Football | free time | football | free time | football |
| have a shower | have a shower | have a shower | have a shower | have a shower |
| movie | movie | movie | movie | movie |
| dinner | dinner | dinner | dinner | pizza party! |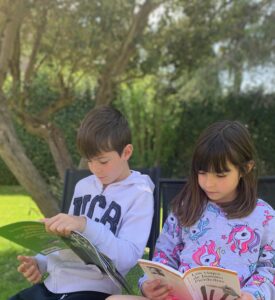 https://voca.ro/hq8rGwZtldv
Valentino 5th grade