In London , England , on july 28th,  1866 Beatrix Potter was born to                    Helen (1839) and Rupert Potter (1832)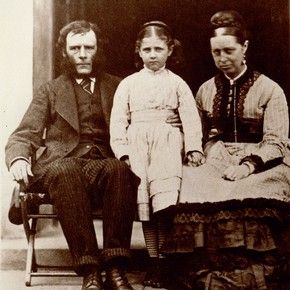 Rupert trained as a lawyer, but never practiced.  Instead, he devoted himself to photography and art, Helen was very talented with embroidery and watercolors.
6 years after birth, Beatrix got a younger brother his name was Bertam (Walter), he was born on March 14th, 1872.
When Beatrix and Bertam were young they had many pets, one of their favorite things to do was draw. Their pets Beatrix also really like drawing imaginary she had made up. They also loved exploring the country side when they went on family vacations in Scotland and England´s Lake District.
In the 1870s Beatrix started going to The National Art Training School. Her first success was as an illustrator.
The story The Tale of Peter Rabbit started out as a letter and later Beatrix turned this letter into a book, and this became her first book, and in 1901 it was published by Fredrick Warne & Co.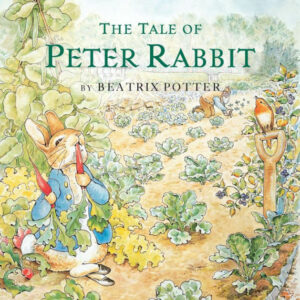 After writing Peter Rabbit Beatrix started writing more books for example: The Tale of Benjamin Bunny (1904), The Tale Of Squirrel Nutkin (1903). Beatrix work with an editor for many books named Norman Warne. Then in 1905 Norman passed away, this was a great loss for Beatrix because he was just a few weeks from proposing to her. However her parents did not approve of the match.
The same year she bought Hill Top Farm in the Lake District, there she wrote many books such as The Tale of Tom Kitten (1907) and The Tale of Samuel Whiskers (1908).
In 1913 Beatrix married a local lawyer named William Heelis, she wrote only a few books after that The Fairy Caravan (1926), an autobiography and her last book The Tale of Little Pig Robinson.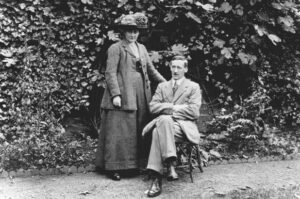 Instead of writing, she works more on her farms and became a very successful farmer, she also work on saving the beautiful country side.
On December 22, 1943 in Sawrey, England Beatrix died leaving most of her land and things to the National Trust.
Abi, 6th grade.