This Christmas I made cookies with my mum. The recipe was from Eia-Liv, because in Denmark is very common to make cookies in Christmas.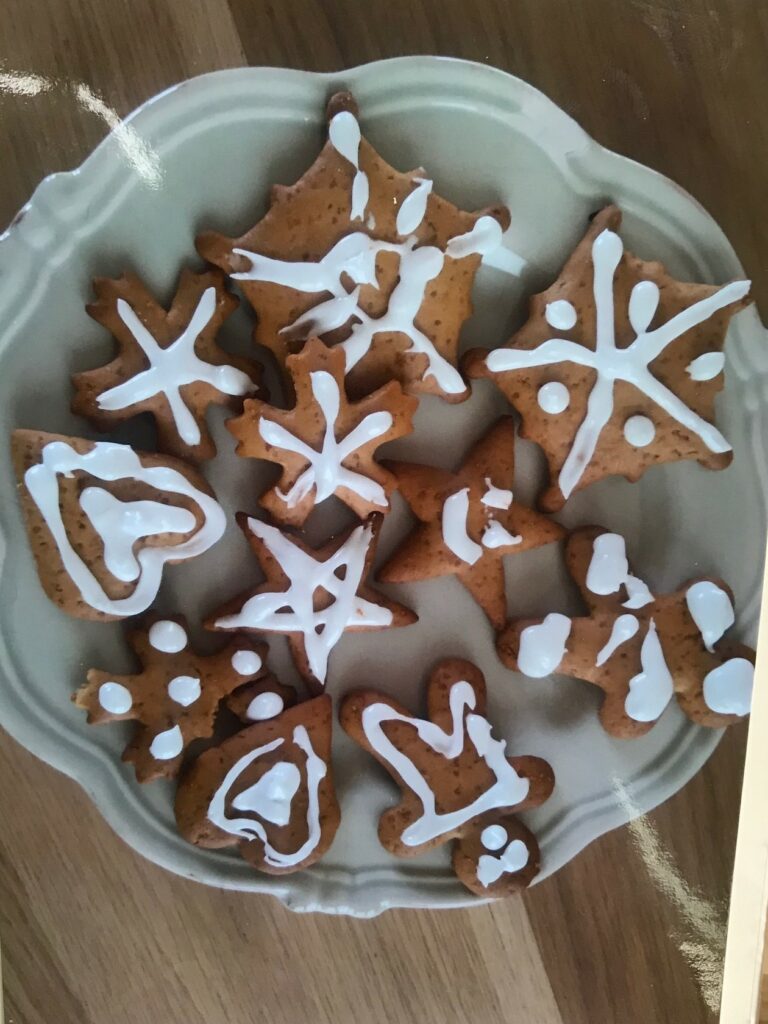 My mum bought all the ingredients and helped me to make the cookies.
I didn't like them very much, because they tasted a little bit different and spicy. I had to decorate them.
Time: 1 hour and 10 minutes
Quantity: 25 cookies
Ingredients:
¾ spoonful of bitter softened
¾ spoonful of packed brown sugar
2/3 c. molasses
1 egg
1 spoonful of vanilla extract
¾ c. flour
1 spoonful of ginger
1 spoonful baking soda
1 spoonful of cinnamon
Salt and black pepper
Sugar cookie icing for the toppings
Steps:
In large bowl using a hand mixer, whisk eggs, brown sugar and molasses until fluffy, about 2 minutes. Add egg and vanilla and whisk until combined.
In a medium-size bowl add spices, baking soda and salt and whisk until combined. With the mixer on low power, gradually add dry and wet ingredients, as well as fresh ginger, orange zest, and black pepper until the dough just comes together.
Divide the dough in half and create two discs. Wrap each one in a plastic film and chill until firm (about 2 or 3 hours).
Preheat oven to 350º and line two large baking sheets with parchment paper. Place one disc of dough on a lightly floured surface and roll until ¼ inches thick. Cut out gingerbread men with a 3 inches wide cutter and transfer to baking sheets.
Bake until slightly puffed and set, between 9 or 10 minutes, depending on your cookie cutters. Let cool on baking sheets for 5 minutes before transferring to a cooling rack to cool completely.
Decorate with icing.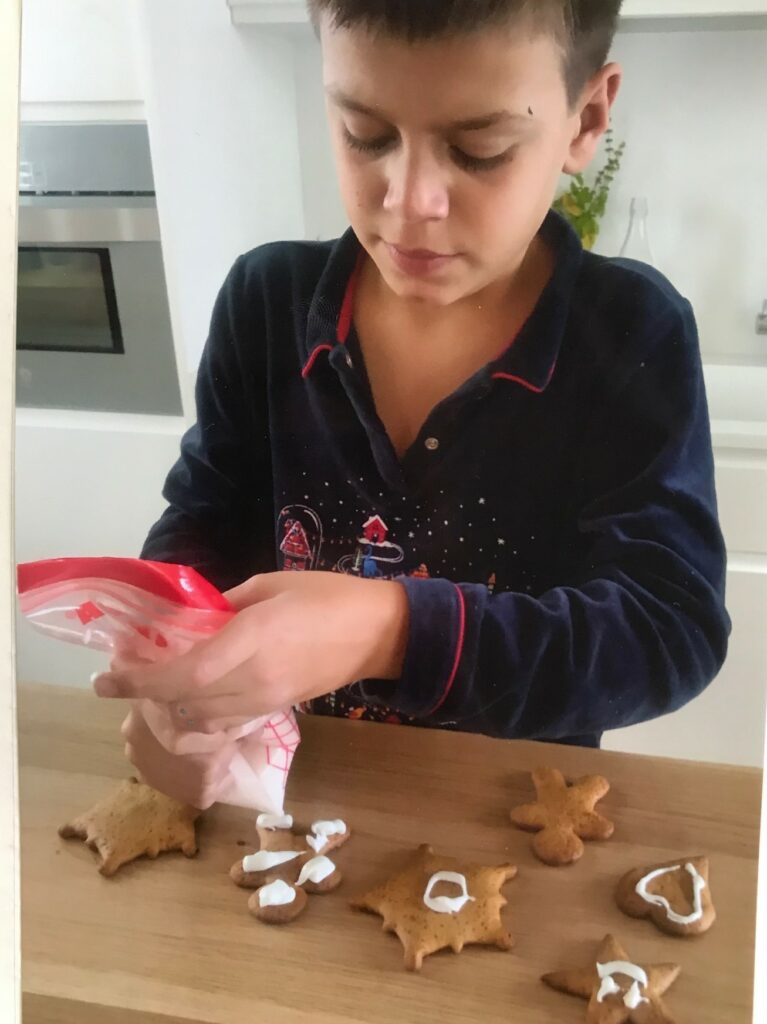 Adrián B. 6º de primaria