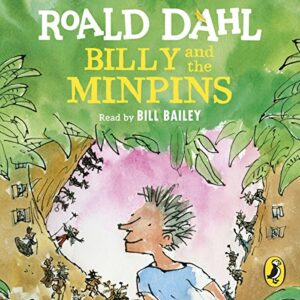 1. Bibliography reference
Author: Roald Dahl
Title: The Minpins
Publisher: Puffin Books
Collection: No collection
City: Grain Britain
Number of pages: 48 pages
Information about the author
Roald Dahl was a spy, ace fighter pilot, chocolate historian and medical inventor. He was also the author of "Charlie and the Chocolate factory", "Matilda", "The BFG", and many more brilliant stories. He remains the world's number one storyteller.
3. Plot
The main characters are Little Billy and Don Mini.
Place or places where the actions take place:
The places where the actions take place are the house of Billy and the forest.
Little Billy's 'mum says he must NEVER go through the garden and EXPLORE the dark forest legend. So one day that's exactly that he does.
There he meets the minpins, miniature people who live in the hollow trees. They soon warn Little Billy of the fearsome galloping Gruncher who has grunched thousands of Mippins least once for all.
4. Personal opinion
The best part of the book for me was when Billy scape to the forest. And the less part was when he went to his home.
I liked the book a lot and I recommended the book for all my classmates because the book was very funny.
The book hasn't got a table of contents.
By Valentino.B